Discover Cam and Backpack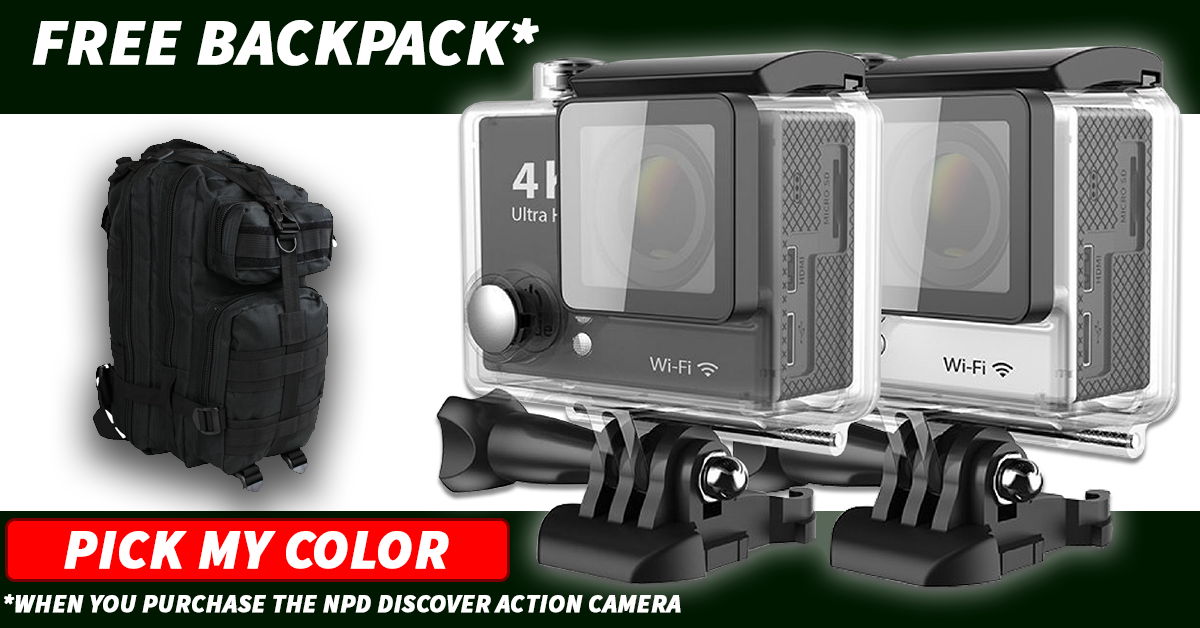 OUTDOOR MILITARY STYLE TACTICAL BACKPACK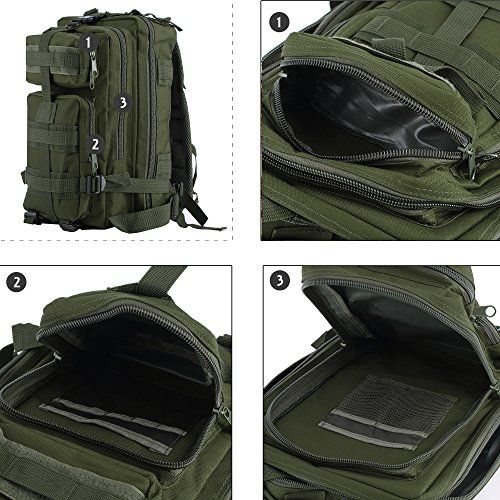 The Outdoor Military Style Tactical Backpack is specially designed to carry all of your adventure gear in one convenient place.
This 20-liter backpack comes with multiple spacious zip-up compartments for storing your belongings and secures to your back with adjustable chest and hip belts.
With padded shoulder straps to relieve shoulder pressure and a breathable mesh backing made with hotter weather in mind, this durable pack is suitable for anything from a leisurely camping trip to an intense hiking session. Even in harsh conditions, this backpack will help you become a born survivor when it's time to face the wild.
NATIONAL PARKS DEPOT 4K DISCOVER ACTION CAMERA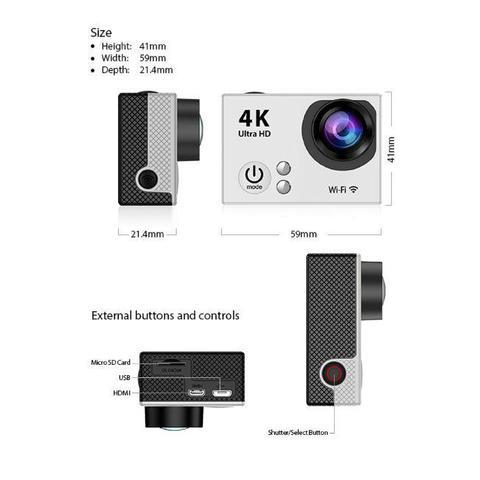 The 4k NPD Discover Action Camera is equipped with a 12 mega-pixel sensor, a 170-degree wide-angle lens and a high quality chipset. It is capable of recording videos at 4K (25fps), 2.7K (30fps), and 1080p (60, 30fps). It supports cyclic recording with manual exposure control as well.
As far as image capture goes, the 4k NPD Discover Action Camera is capable of capturing photos up to 12MP, with a wide array of shooting options such as continuous shooting and self-timer available to the user.
Coming to the ports, the 4k NPD Discover Action Camera houses a microSD card slot, a USB 2.0 and an HDMI port. WiFi is present too, allowing you to control the action camera from your Android/iOS smartphone.
THE ULTIMATE ACTION CAMERA